Finding a Robotic Pool Cleaner Has Never Been Easier.
Try Any Robotic Pool Cleaner for 30 Days. Money Back Guarantee.
Here at PoolRobots.com, we set out to change the robotic pool cleaner buying experience. Built on clarity and integrity, we are one of the largest Authorized Dealers of Maytronics & Aquabot robots A robotic pool cleaner is a big investment. That is why we carry only the best robotic pool cleaners from the best brands such as Maytronics, Dolphin, and Aquabot. Every robotic pool cleaner is backed by a 30-day return policy and a manufacturer's warranty. With a robotic pool cleaner, you can make cleaning your pool is as simple as pushing a button.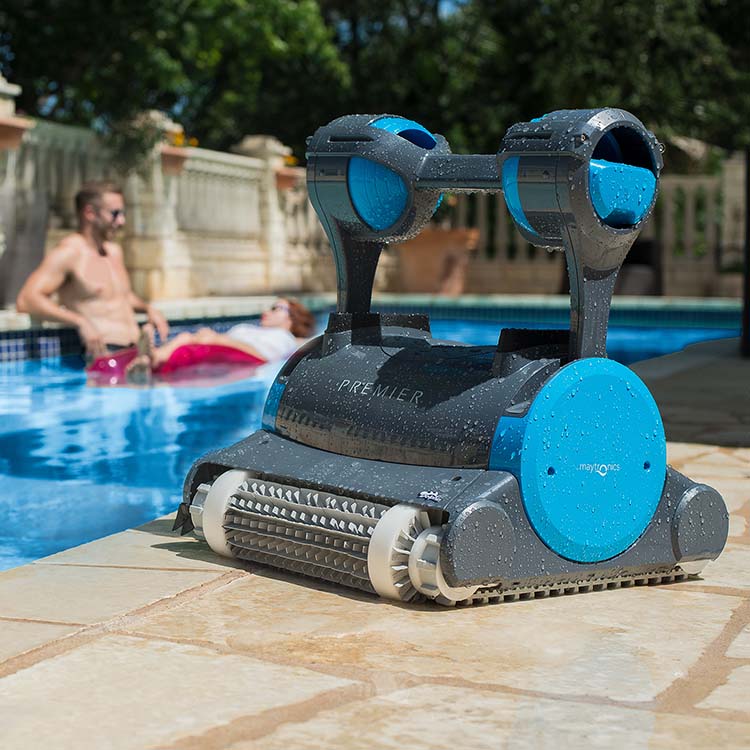 Which Robot is Right for You?
Have a large in-ground pool? An above-ground pool? Want to know which robot is right for your pool?
We are here to help! Read our comprehensive guide on finding the perfect robotic pool cleaner for your pool.
Read Article
Want to save hundreds on your pool cleaner?
The best value in all robotic pool cleaners, Open Box & Refurbished Units. Each unit has a full 2-3 year Manufacturer's Warranty and less than 10 hours on its motor. The easiest way to save. But hurry, these robots don't last long!
Shop Open Box
"The Dolphin Premier was best investment I have ever made for my pool."
Why use a Robotic Pool Cleaner?
Clean where it matters most.

The ability to clean the waterline is vital to your pool's health. This is where over 90% of your pool's algae and bacteria is. Without waterline scrubbing, you'll be left to clean the tileline by hand.

Automated Cleanings

With an automatic weekly timer, your robotic pool cleaner can run everyday without having to start or clean it every single day. Just simply clean after every weekly cleaning cycle.

Drop and Go. Make Cleaning Your Pool Easy.

Every robotic pool cleaner is ready to go right out of the box. No installation or pool pump needed. Simply plug the power supply into the nearest outlet and you're ready to go.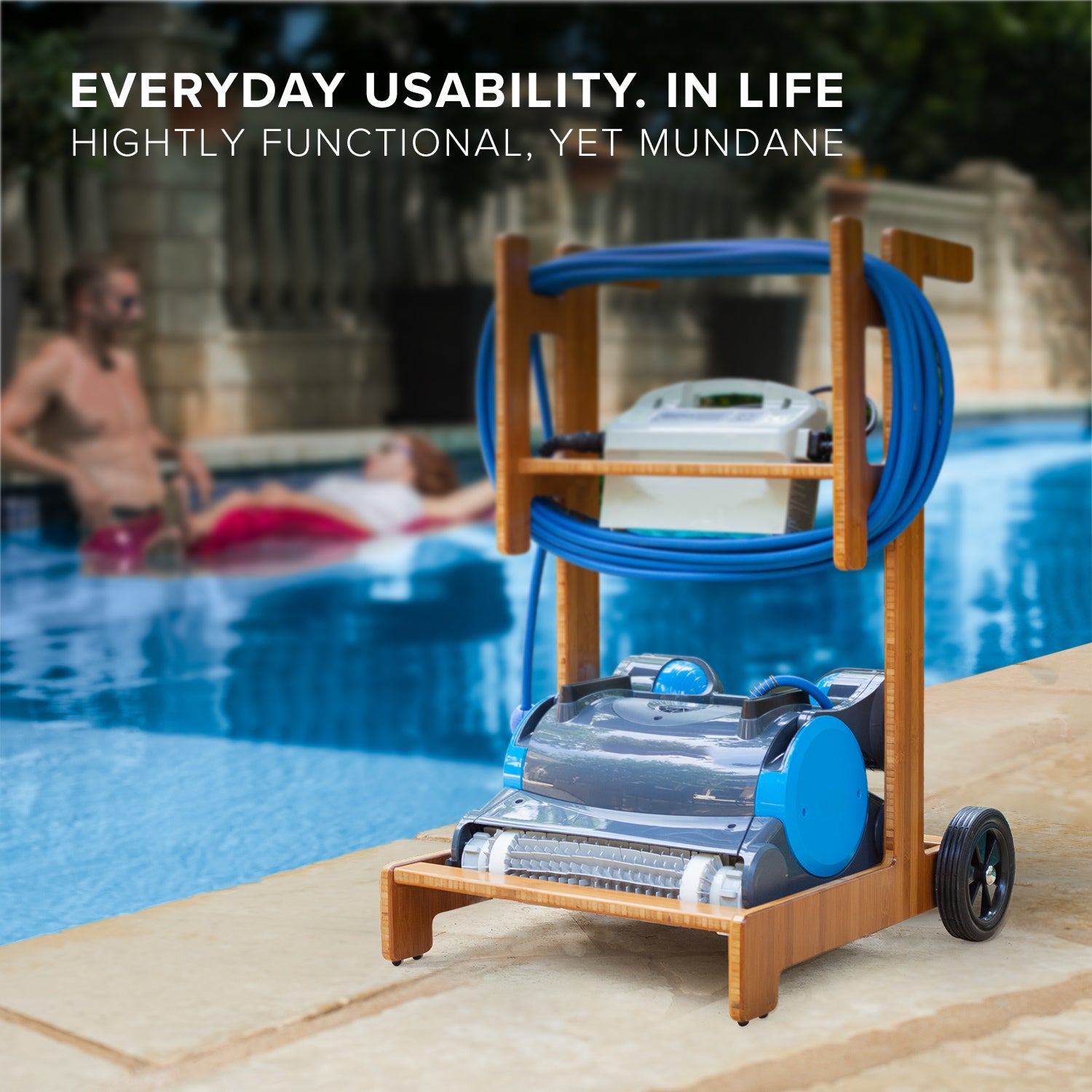 As Functional as it is Beautiful
Say hello to a beautiful, premium bamboo caddy. UV and Weather-Resistant, the Terra Caddy can withstand any conditions. With a specially designed center console to allow robot essentials like the power supply and cable to remain neatly & securely stowed away, the Terra Caddy is a must-have for any pool cleaner owner.
Learn More
Top 5 Robotic Pool Cleaners for 2023

Want to know the best robotic pool cleaners for 2022?

Read Now

Which Robot is Right for My Pool?

Need help finding the right robotic pool cleaner for your pool? Look no further

Read Now

Must-Have Robotic Pool Cleaner Features

With so many features available, which features are a must have?

Read Now