Dolphin Escape Robotic Above Ground Pool Cleaner - Open Box
Regular price
$899
Sale price
$499
Unit price
per
Sale
Sold out
Full 2 Year Warranty. Authorized Dealer Exclusive. 



 2

 Year Warranty (even on Open Box & Refurbished units) starts on day of delivery!

Easy way to save hundreds! Comes with all original parts, accessories, and is in full working order! Each unit is inspected using Maytronics software. 

Rated Best Robotic Pool Cleaner for Above Ground Pools

Delivers unmatched performance in an above-ground cleaner at an unthinkable cost.

No messy bags! Large and in charge oversized debris cartridge holds up to 60% more debris

Hypergrip Continuous Tracks - leaves wheels cleaners in its wake!

Hyperbrush Dual Scrubbing Brushes scrubs away difficult to remove contaminants.

SmartNav 2.0 Robotic Scanning. Only 14 lbs. Energy Efficient 24 Volt DC motors.

Two year manufacturer's warranty
Why Buy Direct From PoolRobots?
Risk-Free 30 Day Trial
No Restocking Fee Ever
FREE FedEx Shipping on All Orders
Price Match Promise
Every Robot Includes Full Manufacturer Warranty
Share
Above-Ground Pool Cleaner King.
Designed for above-ground pools, the all-new Dolphin Escape takes the crown. The Escape keeps your pool's floor clean of dirt and algae with innovative HyperBrush™ technology and unparalleled dual 24-volt DC motor efficiency. Its lightweight, ergonomic frame and quick 1.5-hour cleaning cycle make it perfect for all above-ground pools. With an extreme value price and warranty coverage for a full year, the Dolphin Escape is sure to be the most popular above ground pool cleaner of the year.
For above-ground pool owners, finding a cleaner designed for your pool is the key. The Dolphin Escape comes with a 40-foot cable to reach all areas of your pool's floor surface effortlessly. Just drop it in the water and watch it get to work.
Advanced and Easy to Use Filtration
The Escape's easy to use, advanced filtration system sets it above and beyond what you'd expect from a typical automatic pool cleaner. Its super-fine filtration allows it to clean debris of all sizes, from algae to large leaves, and its large, oversized cartridge mean emptying the filter less often. Cleaning out the filter is a breeze with top-access filtration that allow you to simply lift out mess-free cartridge and rinse away the debris.
HyperBrush™ Scrubbing
Formerly a feature reserved for expensive inground robots, a fast rotating brush is the most effective way to remove stubborn contaminants from the surface. The Escape includes a HyperBrush™ to dislodge stuck-on debris as it spins two times faster than ordinary pool brushes. Dirt and debris don't stand a chance against the Dolphin Escape.
HyperGrip™ Rubber Tracks
The Escape is equipped with HyperGrip™ Rubber Tracks to ensure that no surface gets left behind. The tracks grip tightly to your pool's floor to eliminate the slipping that wheeled robots experience. With the Escape, the debris and tough contaminants in your pool have nowhere to hide.
SmartNav 2.0™ Robotic Scanning
Traditional pool robots tend to wander aimlessly around the pool, hoping they'll eventually clean everything. With the new Dolphin Escape, there's no hoping or wandering involved. It's equipped with the SmartNav™ pool mapping system to ensure that it not only cleans every inch, but it also doesn't waste time overlap cleaning paths. This innovative system means you'll never need to worry whether or not it actually cleaned the whole pool.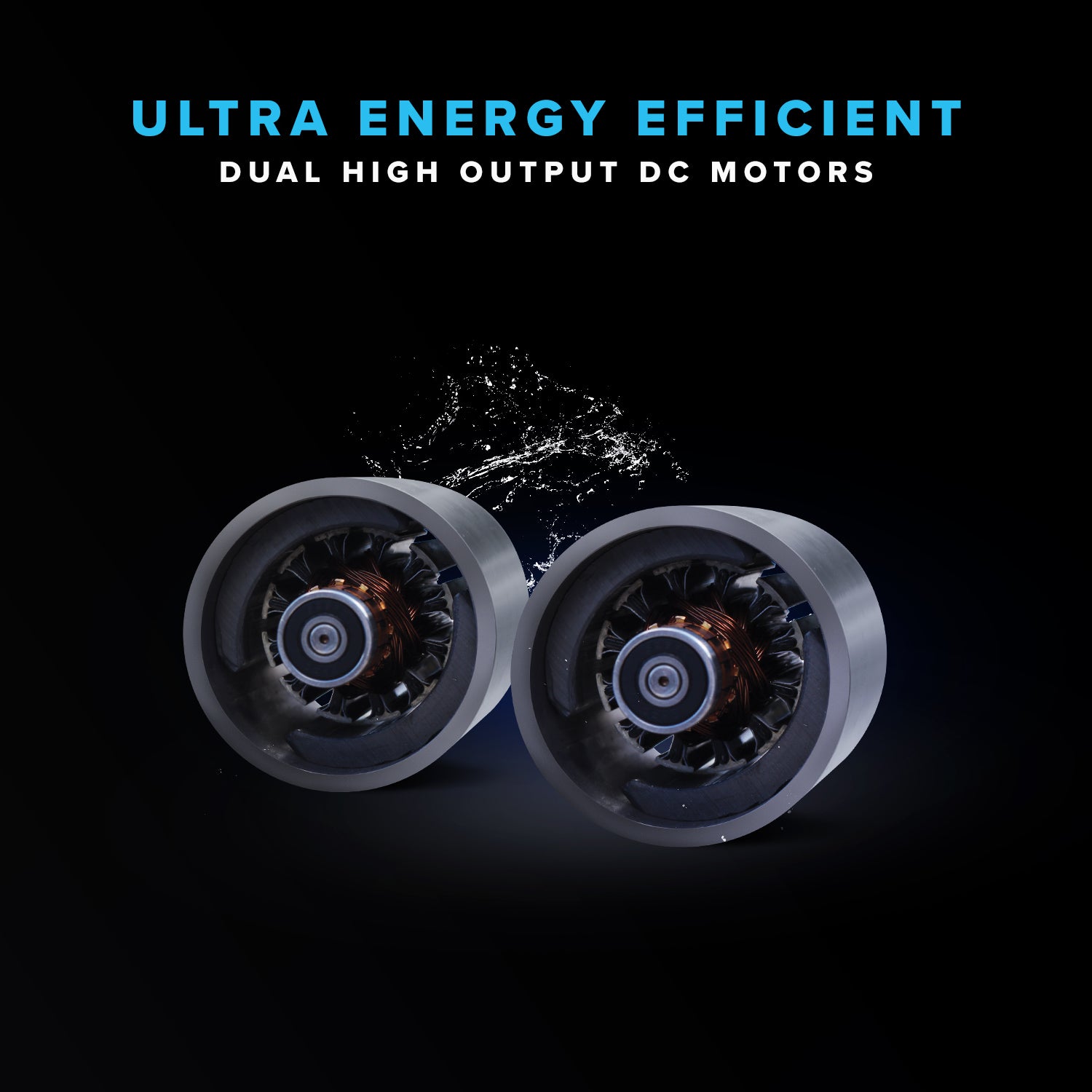 Powerful & Efficient Dual DC Motors
Escape's low voltage DC motors operate on nearly 90% less power than old fashioned cleaners. While other pool cleaners can expend a massive 1800 watts of power, the Escape robot requires just 180 watts which is just 5 cents per hour.
2 Year Warranty
Adding the Escape to your pool's cleaning team means forever changing the way you view a clean pool. The Escape picks up where other robots fall short with innovative new features that make owning a pool as easy and carefree as it should be. Experience the peace of mind the Escape can bring you with its full year of warranty coverage. It's time to see what's different about the Escape. Try it in your pool for 30 days, and if you're not 100% satisfied, just return it. Let Escape challenge everything you think about above-ground pool cleaners.