Dolphin E10 Robotic Pool Cleaner
Regular price
Sale price
$599
Unit price
per
Sale
Sold out
Units we recommend instead:
The easy way to a clean pool. The Dolphin E10 robotic pool vacuum cleaner was designed specifically for above-ground swimming pools, making it the perfect solution for pools up to 30 feet. Backed by a 2-year quality assurance, get a worry free clean.

Want a larger filter basket and wall cleaning?

Check out the Dolphin Cayman

Take back your free time. The Dolphin E10 will have your pool cleaned in a quick 1.5 hours. Just imagine how much you can get done with one less chore on your to-do list.

Dolphin does all the hard work for you. The E10 was designed to clean your pool, effortlessly. With superior filtering and floor scrubbing capabilities, you can relax knowing your pool will be sparkling clean and free of debris.

Save energy with every pool cleaning. The E10 does not require any additional pumps or hoses to get the job done. Dolphins are super energy efficient with an average operating cost of 5 cents per hour.

With more than 35 years of cleaning the world's residential swimming pools, Dolphins provide pool owners with a hassle-free cleaning solution of unmatched performance and longevity. Get back to what really matters; spending time with family and friends.
Share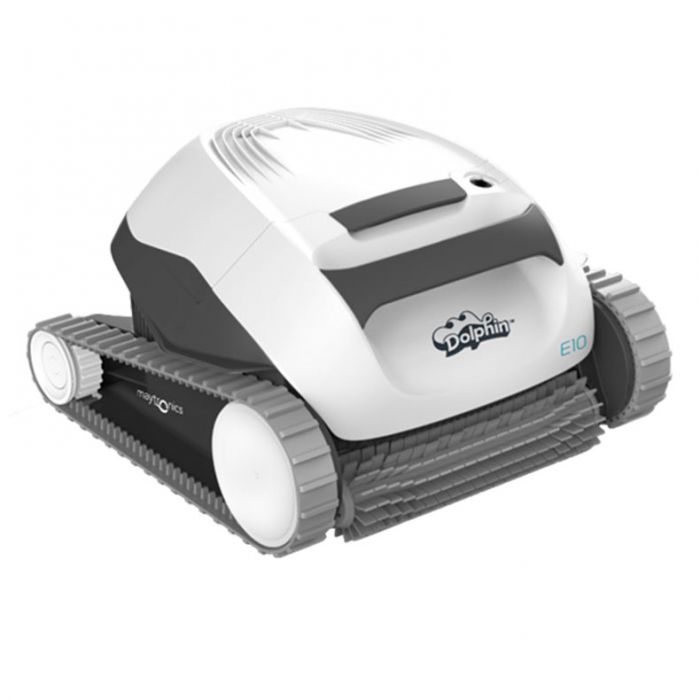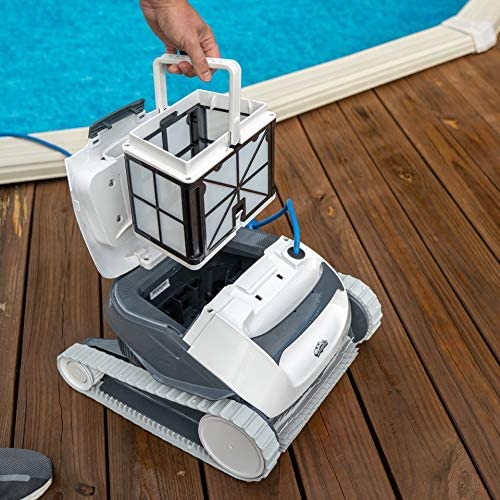 Our Top Picks - Dolphin Robotic Pool Cleaners
Wanting the best of the best for your pool? You've come to the right place. Here are our Top Picks for Robotic Pool Cleaners. As one of the nation's largest Authorized Dealers of Dolphin, Aquabot, and other robotic pool cleaners, we are here to help. With so many options, we wanted to break down which cleaners are the best and what they are best for. Here are our Top Robotic Pool Cleaners:
The Dolphin Premier is Maytronics Flagship Robotic Pool Cleaners. If you struggle with leaves in your pool, we recommend the Dolphin Premier. The only Dolphin cleaner with a leaf bag. Not only does it come with a leaf bag, but it also has 3 other filter options to chose from with its Multi-Media Technology. The Dolphin Premier is the best robotic pool cleaner for leaves.
The Dolphin Sigma is a fan favorite for a reason. Equipped with a gyroscope, WiFi Technology, Quad Brushes, and so much more, the Dolphin Sigma is one of Maytronics best robotic pool cleaners ever. 
Feel free to contact us with any questions. We are happy to help find you the perfect robotic pool cleaner. Visit our
contact page here