Blue Helix Robotic Pool Cleaner with Smartphone App, Dual Oversized Filters, Waterline Cleaning, Focus Mode, & AutoX Pool Mapping
Regular price
$1,099
Sale price
$849
Unit price
per
Sale
Sold out
Full Pool Coverage - Clean your pool's floor, walls, and waterline. Built for all in-ground and above ground pool types, including gunite, fiberglass, concrete, vinyl, and more.

Smartphone App - Control, Schedule, and Remote Drive your robot through the app with a touch of the button. Easily connect to any device using Bluetooth

Focus Cleaning Modes - Blue Helix One can be set to clean just your pool floors, floors + walls, and floors, walls, and waterline with the touch of a button

Dual Oversized Filter Basket - With larger, oversized baskets, the Blue Helix can pickup leaves, twigs, algae, debris, and more. Leaving your pool spotless every time.

AutoX Pool Mapping - Intelligent scanning software ensures Blue Helix cleans your pool quickly and effectively

Programmable Timer - Set Blue Helix to vacuum and clean for various lengths and day frequencies via its Smartphone App, or quickset it on its Programmable Timer
Introducing the Blue Helix Robotic Pool Cleaner – the ultimate solution for maintaining a pristine and sparkling pool with minimum effort. This state-of-the-art pool cleaning marvel combines advanced robotic technology with a host of convenient features to revolutionize your pool maintenance routine. Let's dive into the remarkable features that make the Blue Helix a must-have for every pool owner. Smartphone App Integration: With the Blue Helix, you can now control and monitor your pool cleaner right from your smartphone. The intuitive smartphone app enables you to effortlessly start, stop, and schedule cleaning sessions with just a few taps on your device. Whether you're at home or away, the power of control is in your hands, allowing you to maintain a sparkling clean pool at all times. Waterline Cleaning: Say goodbye to unsightly waterlines with the Blue Helix's advanced waterline cleaning capability. Equipped with specialized brushes and intelligent sensors, this pool cleaner can effectively clean the waterline, eliminating dirt, debris, and mineral deposits. Enjoy a perfectly clean pool that impresses your guests and enhances your poolside experience. Efficient Cleaning Performance: The Blue Helix delivers exceptional cleaning performance, thanks to its powerful and efficient robotic technology. Its precision-engineered brushes and high-capacity filtration system work in harmony to remove debris of all sizes, from leaves and twigs to fine particles. With every cleaning session, the Blue Helix ensures that your pool water remains crystal clear and inviting. Weekly Timer: Simplify your pool maintenance routine with the Blue Helix's convenient weekly timer feature. Set your preferred cleaning schedule for the entire week, and the pool cleaner will automatically start and complete its cleaning cycle without any manual intervention. This hands-free automation ensures your pool stays pristine, while you have more time to relax and enjoy.
Why Buy Direct From PoolRobots?
Risk-Free 30 Day Trial
No Restocking Fee Ever
FREE FedEx Shipping on All Orders
Price Match Promise
Every Robot Includes Full Manufacturer Warranty
Share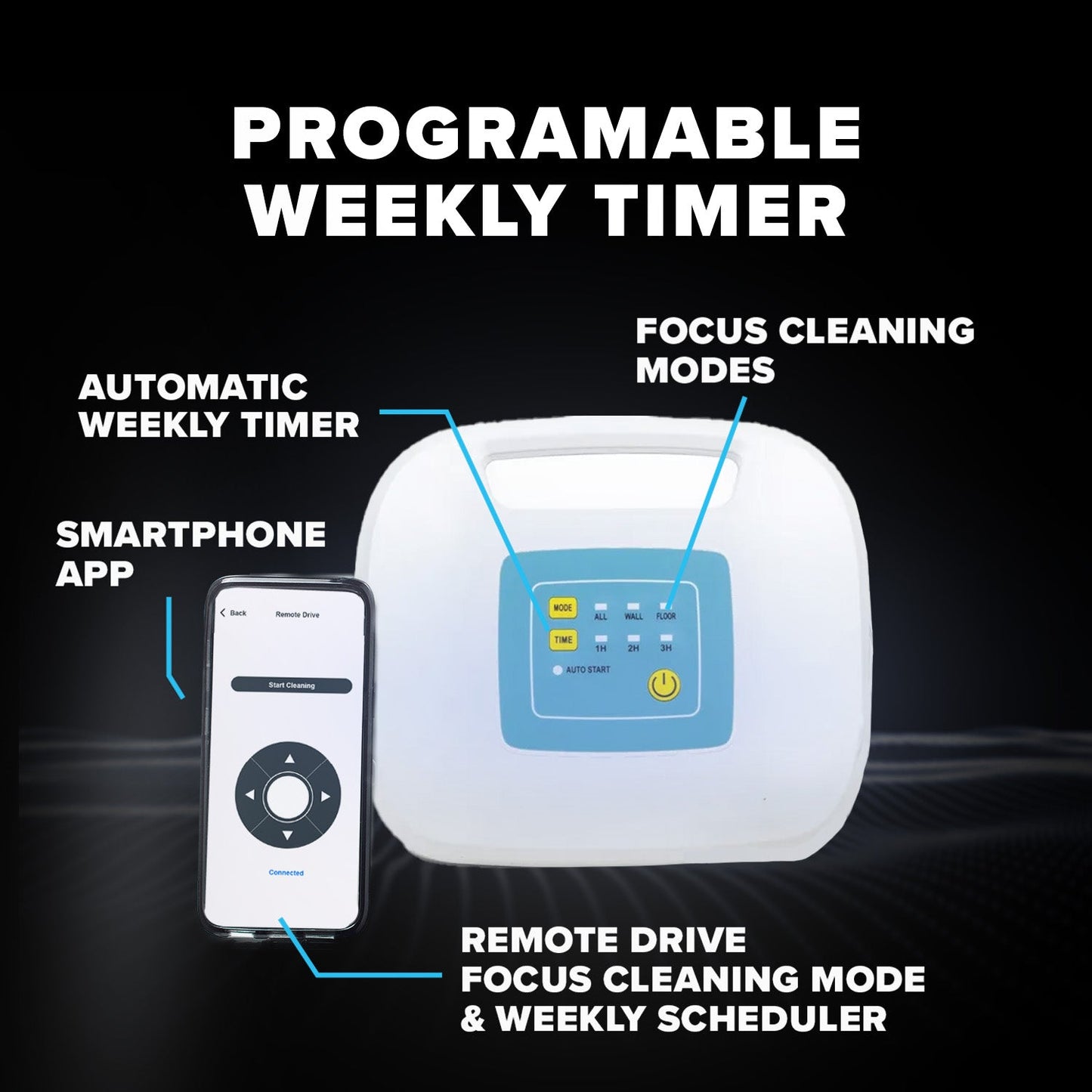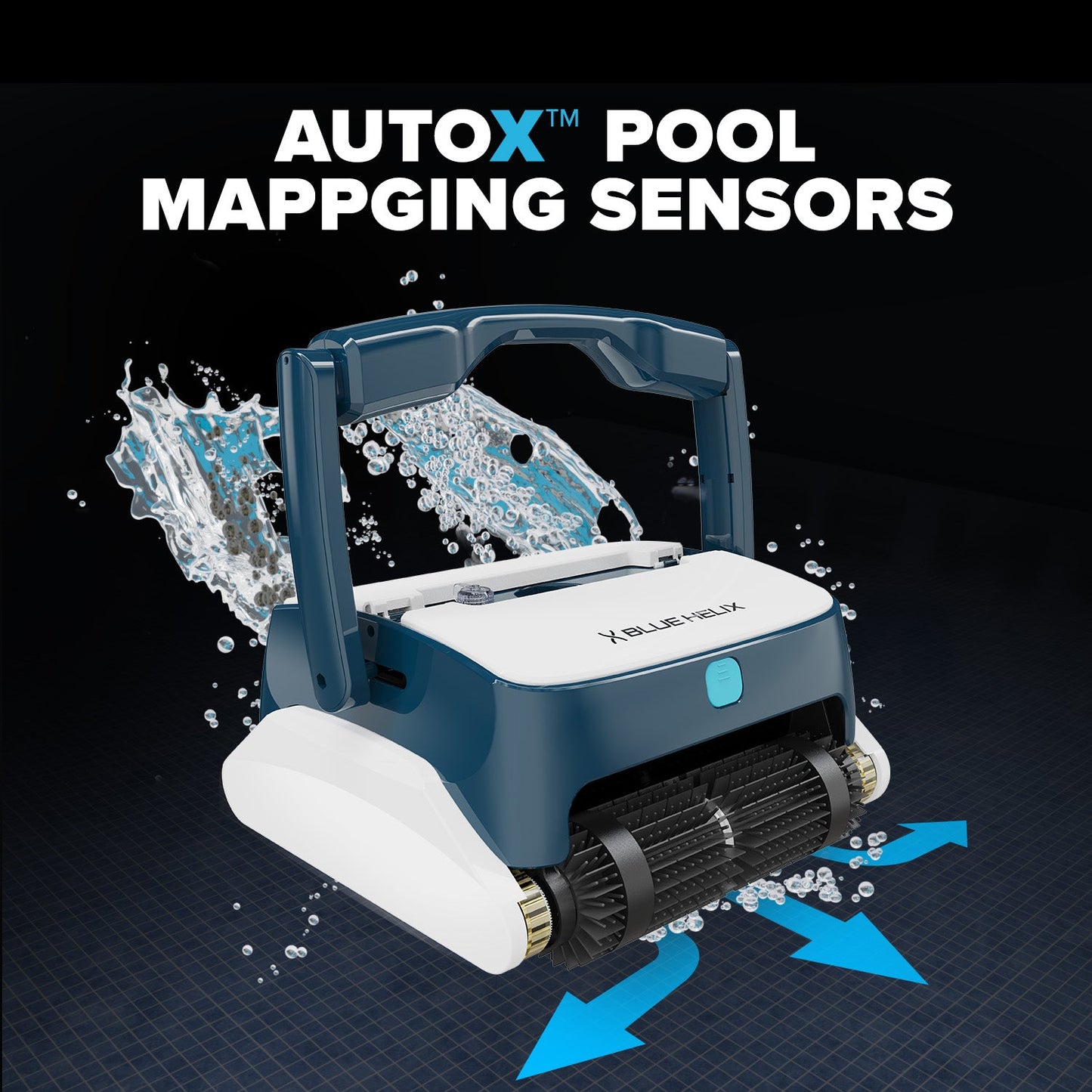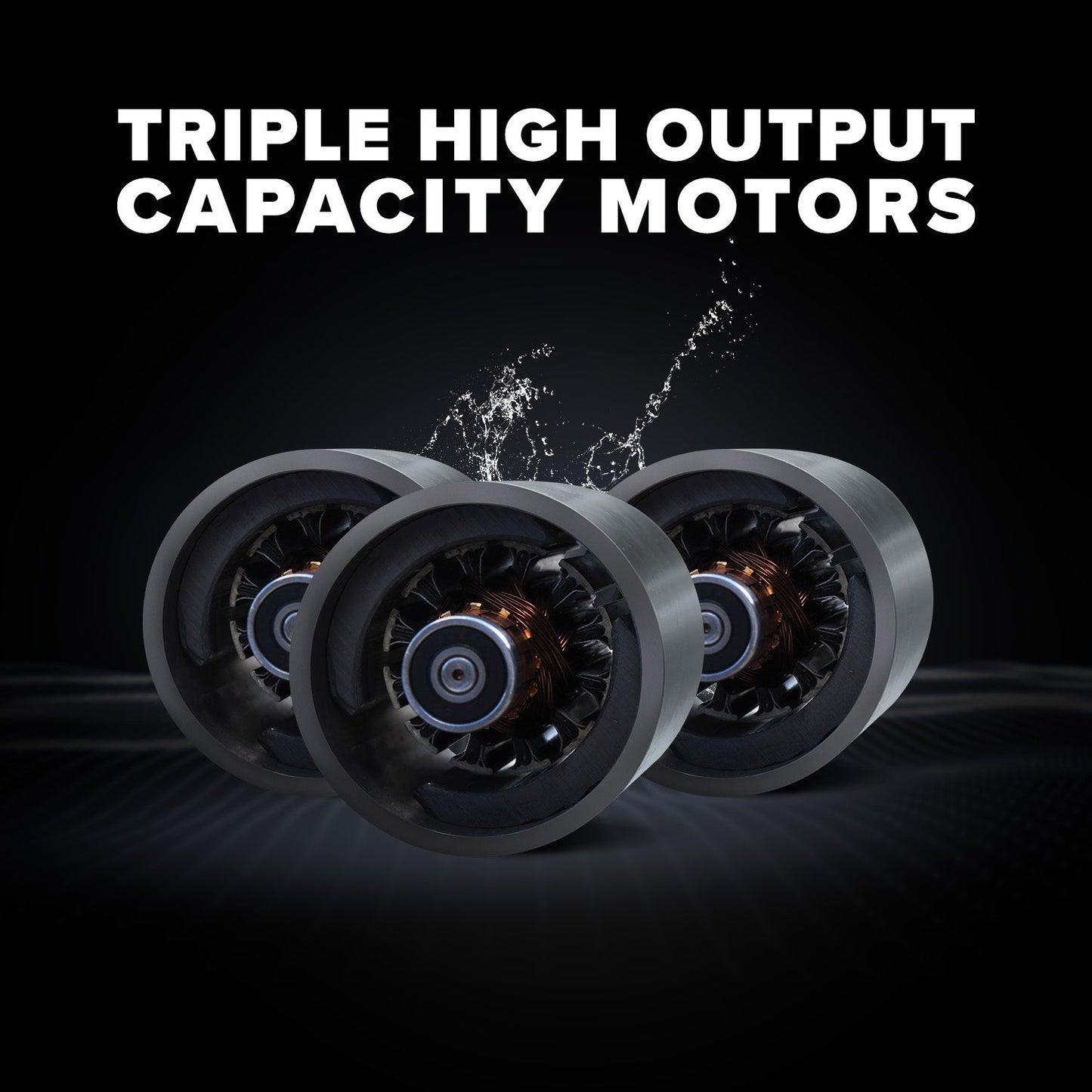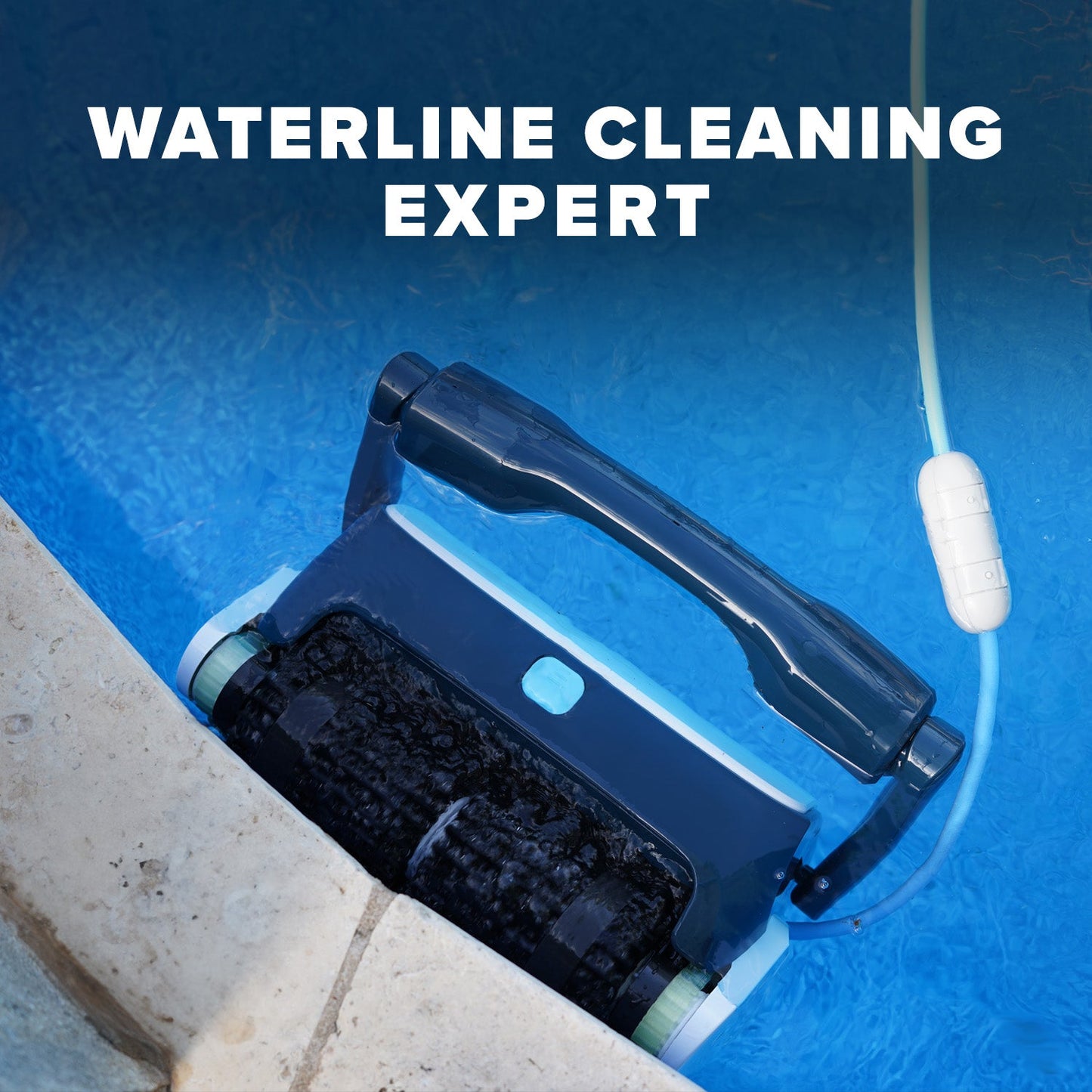 Authorized Dolphin Dealer.
As a proud Authorized Dolphin Dealer, all of our Dolphin Robots come with Full Manufacturer Warranties. Serving all of the best Maytronics Robotic Pool Cleaners at the Lowest Prices.
Shop Dolphin
Try Free for 30 Days
Try any robot for 30 days. Don't like it? Just return it back to us for a full refund. No restocking fees ever.
We know finding that perfect pool cleaner can be hard. That's why we are here to help.